So That Means We`re in a Love Triangle!


Japanese Title
意の三角関係つてことですね!
Romaji Title
Ishi no sankaku kankei tte koto desu ne!
Airdate
2014-02-11
Manga
Manga Chapters
17, 18 and 19
Theme Music
Opening
Stalemate! by IOSYS jk Girls
Ending
Minna no Namae wo Irete Kudasai by Roka, Takao and Funabori
Chronology
Previous Episode
Episode 5
Next Episode
Episode 7
Pretty boy and last Game Creation Club (Provisional) member Shiou Hachi is appears to proclaim his love for Roka, but Roka interested in Kenji, and Kenji wants nothing to do with either of them. Later, after Funabori reveals she washed and cleaned one of Roka's bags, Shio, Kenji and Roka decide to have a contest over who owns that bag, and Chitose expands the contest into a school-wide event that begins with a King of the Hill-style tournament.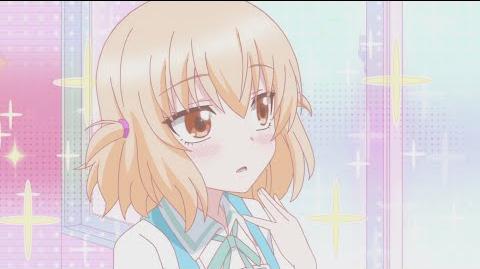 Community content is available under
CC-BY-SA
unless otherwise noted.